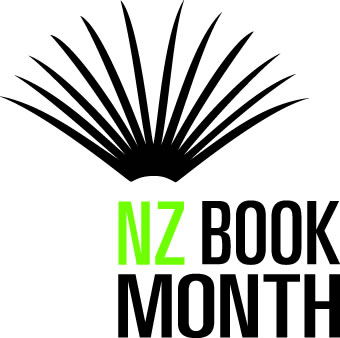 Welcome to New Zealand Book Month where from North to South, East to West, Kiwis passionate about New Zealand books share them with each other, spread the word and recommend new books to read.
Join us for a month of fun and adventure…
All Month - New Zealand Book Display;
Join the Library and enter Prize Pack Draw
1st March - New Zealand Book Bingo Reading Challenge launched – take the challenge and win great prizes by reading New Zealand books
5th March - Enjoy this book and pass it on - launch of "free books" (in association with Literacy South Canterbury)
7th March - New Zealand Book Art Competition launched – turn an old library book into a work of art
Don't forget to come in and get an entry form and book to decorate...
10th March – Author Talk - Owen Marshall "The Larnach's" 1.30pm
Join us for an afternoon with one of South Canterbury's great authors Owen Marshall. Owen will be talking about his latest novel 'The Larnachs' which was published by Vintage in 2011. Kelly Ana Morey reviewed the novel in the NZ Herald, 'The Larnachs is a thoughtful, tender love story with...an awful lot of lovely, restrained writing by Marshall.'
This was a very interesting talk - Owen spoke about his venture into writing his first historical novel and the background behind the story of The Larnachs...
17th March – Book Promotion / Author Talk - Leigh Marsden "Crush" 1.00pm
Leigh Marsden – Crush - Leigh Marsden is a novelist from New Zealand. She writes relationship dramas with an erotic twist. Her novel Scarlet was published by Penguin in June 2011. Her latest novel Crush is due to be published by Penguin in March 2012. Leigh has also self-published a novel, Beauty. She lives with her husband and daughter in Geraldine, New Zealand. Leigh will be visiting the Timaru Library promoting her latest novel 'Crush'.
20th March - Library Book Club Meets @ 2pm, join us and discuss your favourite New Zealand books
28th March - Friends of Library Annual General Meeting @ 2pm, followed by guest speaker Keith Bartholomew co-author of "The Streets of Timaru" @ 2.30pm.
Keith Bartholomew – The Streets of Timaru - The Streets of Timaru is an updated version of the original 1975 edition. This time the book is more comprehensive, with photographs and more in-depth research. It documents 448 streets, nearly double the 248 entries in the first issue. The new edition also contains more than 250 images. Keith Bartholomew carried out much of the research, adding to the original edition by Jack Hamilton.
30th March - Author Talk – Ken Catran on his new war books "When Empire calls" and "Earth Dragon, Fire Hare". Join Ken and the Xtreme Readers in the Children's Library @ 4pm
All events are free, everyone welcome…